Personal & Business Insurance
The foundation of any financial plan
Insurance cover is the foundation of any financial plan, providing the safety net for you and your family. In our experience, there is a range of considerations to address in order to make sure that the right money is in the right hands at the time you need it most – when your ability to earn an income is interrupted, either temporarily or permanently.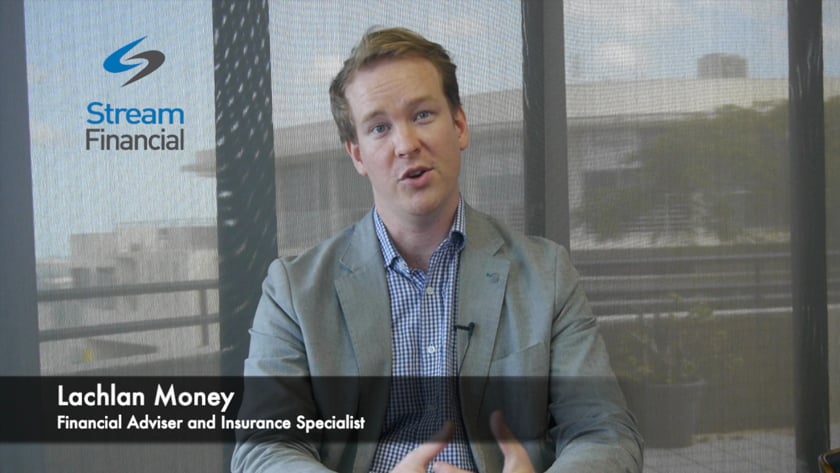 I would like to thank Janis for her amazing help when our insurance provider took out $6,474 in error from our bank account (as we have a monthly direct debit with them). It was very complicated but Janis made them fix their error and refund all of our money back to us. I'm sure if I was solely dealing with the insurance provider on my own that I would still be waiting for our money to be refunded. Words cannot express my gratitude.
At Stream Financial we are passionate about being thorough and delving through all of the options, believing that a job worth doing is worth doing right. We are relentless in our pursuit of delivering the best that we can.
Frequently asked questions
Workers compensation only applies to employees (not the self-employed, sole traders, independent contractors), and only covers work-related injuries or illnesses. Accidents can happen anywhere, not just at the work place. Even if your illness or injury is covered by workers compensation, benefits are capped under different state regulations, in terms of both the amount of weekly benefit and the length of time they are payable for. For many, the benefits payable under workers compensation will be well short of their normal weekly income and inadequate to support their life style.
As at June 2022, the maximum disability support pension was $679 per fortnight for each member of a couple, which reduces if you have other sources of income. By itself, that's an income of $17,654 a year, which is well below half the average Australian income. Would that support your current lifestyle, let alone one in which you are disabled?
If you're an employee, chances are that you've got some sort of cover inside your super fund. But do you know how much you actually have? Many people only have the default level of cover, which for those with families and debts will most likely be inadequate. Rice Walker Actuaries estimate that the cover held by those with life insurance through their superannuation only represents 20% of the cover actually needed.
Business Interruption Insurance is generally there to cover the loss of income that a business suffers after a damage has occurred to the business structurally and while the facility is getting rebuilt or refurnished it will pay you a portion of your profits. Things like fire, flood or vandalism are reasons why a company might hold Business Interruption insurance. Business expenses however, steps in if it is YOU that cannot work, rather than your premises. Both Business expenses and interruption are complimentary to each other and are two sides of the one coin.
The risk of being diagnosed with cancer by the age of 75 is 1 in 3 for males and 1 in 4 for females. By age 85 it is 1 in 2 for males and 1 in 3 for females.
Approximately 1 in 5 Australian adults will experience a mental disorder at some time in their lives.
Before the age of 65 there is a 3 in 5 chance you will be unable to work for a month. And a 1 in 3 chance that you'll be disabled for 3 months or more.
Around 60,000 Australians will suffer a stroke each year. (One stroke every 10 minutes)
Out of the three million people aged 45 years and over who retired in the 2008/9 year, nearly one quarter (23%) were forced to retire due to "sickness, injury or ill health".
If you think nothing will happen to you, think again.
While your private health insurance will usually cover almost entirely the majority of the costs associated with private hospital treatment, the exception comes with the cost of the medical practitioners' charges. Most specialist doctors charge large fees for the kind of work that they do, and while Private Health Insurance covers a portion of the charges, usually there is a significant gap between what Private Health Insurance can provide and the actual expenses. The funds Trauma Insurance provides can be used for any purpose the policy owner chooses, whether it's for the reduction of debts, to seek specialist or alternative medical treatment, or even make lifestyle changes (such as reducing working hours).
Insurers do pay claims. In fact, life insurance companies pay out almost $10 million every working day in claims to customers. In 2011, TAL paid in total $565.2m in life insurance claims, including claims for:
Death – $300.5m. The most common claim cause being cancer (32%)
TPD – $75.3m. The most common claim cause being cancer (36%)
Trauma – $43.8m. The most common claim cause being cancer (63%)
Income Protection – $145.6m. The most common claim cause being musculoskeletal (41%).
These companies don't just pay claims, they pay large ones.
When you've got so many things to spend your money on, insurance may seem like an unnecessary luxury.  When you think of the costs associated with sickness and injury, such as hospital and medical costs, not to mention the lost income that could result from months or even years out of the work force. Its helps put the costs of insurance in perspective.
Life Insurance is likely less expensive than you think. For example, a 35 year old male, non-smoker applying for $500,000 of Life Insurance cover the monthly premium would be approximately $30. A 35 year old female, non-smoker applying for $500,000 of Life Insurance cover the monthly premium would be approximately $25. Compare that to what you pay to insure your car for each month.
Utilising the services of a broker does not represent an additional premium to you. Interestingly enough, often when you deal directly with the insurance company you can end up paying more than if you used a broker to place the business on your behalf.
There's been this huge influx of online solutions and TV special offers, where you can go on and get insurance in a matter of minutes. But life insurance is not a simple product. At the end of the day it's a legal document, a complex legal contract with a large financial institution. It's something which people are going to get themselves into a lot of trouble by making the wrong decisions through not knowing what they're leaving on the table in their efforts to find the lowest premium.
Finding the cheapest quote is easy, finding the best value is the challenge we help you with.
Would your business be able to maintain its revenues and profits if one of its key people died or couldn't work for an extended period due to a serious illness or accident? You've worked hard to build your business, making sure it's protected at a time of need makes 'good business sense'.
Buy/sell agreements are contracts between business partners or shareholders of small businesses, typically taken out as a form of business insurance. Should death, permanent injury or even divorce leave one partner remaining, buy/sell insurance covers the purchase of the remaining share of the business.
Businesses are often left to next-of-kin however the beneficiary may not have the skills, time or interest to actively participate in the business. A buy/sell insurance agreement ensures that loved ones are not financially disadvantaged.
Key person insurance, also known as key man insurance, is a form of life cover that protects your business from loss as a result of losing the services of critical individuals. How would your business survive if you died or suffered a debilitating illness or injury?
For businesses that rely on important people for their knowledge, experience, capital or client base, key person insurance is an important protection to consider. A key person is an individual whose continued association with a business provides that business with a significant and direct economic gain, this covers more than just profits. It can also include; capital injections, cost efficiency, goodwill, access to credit and business contacts among other instances.
Business Expenses Insurance
Business Expenses provides a monthly payment, if you are sick or injured, for up to a year to help cover fixed business costs including; staff salaries, rent on your place of business or interest on borrowings.
Business expenses protection is specifically designed for small business.
Personal insurance helps keep your financial plan on track against life's mishaps. Insurance can provide a cost-effective method of providing personal wealth protection and can help you protect your family and yourself if you die prematurely or suffer illness, medical crisis or injury.
It can ensure that any lump sum capital needs are catered for and ongoing income requirements are covered. Most people insure their homes and cars but not themselves and the income they earn.
Income Protection Insurance
Income protection is also known as disability income insurance and is designed to provide a replacement income if the insured person is unable to work due to a disability. This disability can be caused by either sickness or as a result of an accident.
Most commonly referred to as Term Life Cover, this type of benefit provides coverage (in the form of a cash lump sum) in the event of death or terminal illness. To ensure your debts are paid off and any dependents are cared for financially.
Trauma or critical illness policies pay a lump sum in the event of an injury or sickness as defined in the policy.
Trauma policies are not intended to replace having private health insurance but rather are designed to ease any financial burden that will arise upon such an event occurring.
Total & Permanent Disability (TPD) Insurance
This policy will pay a lump sum if you become disabled and are unable to work again. You can use this lump sum to pay off debts, cover medical costs and invest so that you have an annual income to help maintain your lifestyle. Common claims are blindness and mental illness.