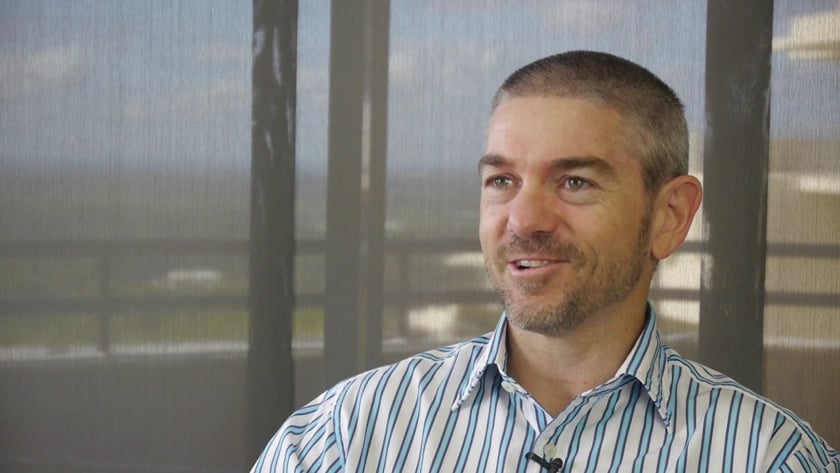 Quality financial solutions
Gain certainty, direction and hope
At Stream Financial we are passionate about being thorough and delving through all of the options, believing that a job worth doing is worth doing right. We are relentless in our pursuit of delivering the best that we can.
Great communication, easy to understand.
Extremely helpfull definitely recommend
The experience we had with Stream Financial was nothing short of amazing. They are so friendly and professional. The out come of our claim thanks to Janis and Lachlan was life changing . Also the advice for our future was perfect for what we need to do to secure our future. I highly recommend Stream Financial and will be a client for many years to comeRegards Sharon
I recently met with Lachlan Money to assess my financial situation and plan for pre retirement and future estate planning. Lachlan was very helpful and understood my situation immediately. He was friendly, easy to discuss with and be open about these sometimes delicate matters. I appreciated the time and advice Lachlan gave me and will be pleased to engage his services in the future. I was also extremely surprised at the end of my visit to be told that the consultation was no charge. Thank you.
I cannot recommend the team at Stream financial enough, they are lifesavers!Janis has been terrific even when I was not at my best and Tim is amazing and reassuring when I needed someone to talk to.It has been a life changing out come for myself and my family from the bottom of our hearts Thank you!
I have had Janis handling a case of mine and it was fast and successful, thank you so much for taking me on. Janis is awesome, she is the one you need on your side when you have to solve something with an insurer. I have also dealt with Stuart and Conrad, and all the team are enthusiastic, knowledgeable and professional.
Lachlan was extremely helpful and professional, always there to assist and answer any questions.Lachlan truly went above and beyond to help myself and my husband with all our insurance needs.Very happy and thankful to you.Amy
Stream Financial have been excellent in the way they conduct business.We have been extremely impressed with Janice Glassop. Janice is one of the most friendly, professional person we have ever dealt with, Janice would be a most valuable employee in any business.Thank You Janice All the very best in the future. Stay safe.
We have had the good fortune of working with Janis Glassop over a period of time on a very complex and distressing case. I cannot recommend Janis enough. Janis has at all times gone above and beyond in her role representing us. She has been totally committed to our case and her professionalism, knowledge and efficiency has been outstanding. Janis also has a very caring manner and takes the time to get to know her clients, which has allowed us to put complete trust in her with very personal information. I highly recommend Janis and the whole team at Stream Financial.
I have been insured through Stream Financial for a number of years and have recently had to make a claim on my IP insurance. I was in a very vulnerable place at the time and through the interactions with the team at Stream Financial I felt acknowledged and supported through the whole process. Initially meeting with Lachlan who was patient and thorough through the initial first meetings and then had the fortune of having Janis assist me from there on with regular phone calls to just check in and see how i was feeling as well as liaising between the insurance company on my behalf until I felt able to do so myself. I would highly recommend the team at Stream Financial as in my experience, I was entirely supported through the claim process and feel that they put me, the client first.
I would like to thank Janis for her amazing help when our insurance provider took out $6474 in error from our bank account (as we have a monthly direct debit with them). It was very complicated but Janis made them fix their error and refund all of our money back to us. I'm sure if I was solely dealing with the insurance provider on my own that I would still be waiting for our money to be refunded. Words cannot express my gratitude.
I have been looked after by Streamfinancial for a few years now, and I am always impressed with the professionalism, knowledge, support, friendly & timely response, and especially the kindness shown by staff, who always bend over backwards to help. I would never have any problem in recommending their services, as my experience has always been positive.
Stuart and the team have been fantastic. Just on a year ago we sat down with Stuart and we went through our current situation, short and long term financial goals. He listened, gave us options, was patient and we felt comfortable on our goals. The team checked in frequently at the start to make sure we were able to get everything set up.A year on and I know we wouldn't be sitting where we are today without the help of Stuart and Stream Financial. Thanks guys!
What a great experience I had. The team members I met with only wanted to work out the best option/s for me. I wont hesitate to recommend them to anyone.
I only have great things to say about Stream and the boys Conrad and Lachlan. Conrad especially helped me to see exactly where I need to be putting my money and it turns out its not all onto the mortgage. He showed me a strategy that not only secures my Super but also pays off my mortgage faster. Best money spent to get on track and learn more about how I spend my money and where its best spent. Thanks Guys, I am telling everyone about Stream.
I've known Tim and the team at Stream personally for many years, as I also worked in financial services. When I had to put in my own disability claim, even though i lived interstate, I knew who to turn to and they helped me (and my partner - its a difficult time) through the entire process through to a successful claim. With some much needed peace of mind Lachlan has since put us on the right track with a financial plan and we are both feeling confident about the future again. Thank you team Stream!
I've had the pleasure to deal with the Stream financial team professionally with advise for clients in my business & also handling our personal affairs for the last several years!They offer top service, communicate well & have the clients best interests at heart.I do & will continue to highly recommend them to friends, family & clients.
Community and customer centric always welcoming
Very helpful and professional!
Highly recommend, Stuart & Timothy have gone above and beyond to assist me with all my financial need. Sharing their knowledge and services which has put me and my family in the best financial position in years. Keeping me up to date with everything at all times and providing the old fashioned service that makes them ahead of the game. Thanks for all your hard work!!
Amazing service from the team at Stream Financial. From bookkeeping to accounting to business coaching. This is your one stop shop on the Sunshine Coast for small business to engage local professionals for their business needs.
Stream Financial is the only financial planning and accounting firm that I would consider. I've been using them for a few years now and have consistently received excellent advice tailor fitted for my needs. What always impresses me about Stream Financial is the extent to which i feel listened to. Everything they do is built around your goals and the level of risk you are comfortable with. I appreciated the way that costs are all outlined from the start so there are no surprises.Lastly, drinks on the deck proves that Stream Financial is really just in the real estate business! Every couple months they have an event on the deck for clients. Its relaxed but a great way to meet other motivated people in the community. Thanks again Stream Financial!
Head over and catch up with Lachlan today! You won't be disappointed with what he has to say.Dedicated to helping clients and ensuring he can give you the best possible answer, he is an inspiration to the younger generation! Keep up the good work Lachlan you're doing great!
We recently dealt with Lachlan at Stream Financial to obtain our personal insurances. His advice and communication were exceptional. He did all the hard work in working out the most suitable options. The service was very much oriented towards our needs, and he explained everything very clearly. I highly recommend.
Well respected financial planning house. Excellent skills.
Dr Brett Davies (Legal C.
Strategies to build your financial future
We are about taking away your concerns, stress and confusion, and cutting through the noise and emotion to leave you with a sense of certainty, direction and importantly hope. We're dedicated in our approach to being the people that stand beside you so that you know you've got someone on your side, regardless if the times are good or bad. We have a genuine interest in you as a person, not as a walking talking bank account, but as a human being with a real hopes and dreams, fears and worries. We are interested and above even that, we care.
At Stream Financial we want to help. We are happy to make a time that suits you either at our office, on the phone or at your home. It is vital when discussing personal risk protection that we understand of all your financial and personal responsibilities.
In everything we do, we believe that it is necessary for each individual to be empowered to make the best possible financial decisions that they can. We believe that the big financial decisions in life shouldn't be made alone.
We are a highly skilled team that are dedicated in our approach to being the people that stand beside you so that you know you've got someone on your side.
At Stream Financial you will find that we are passionate about being thorough and delving through all of the options, believing that a job worth doing is worth doing right.
We have a genuine interest in you as a person, not as a walking talking bank account, but as a human being with a real hopes and dreams, fears and worries.
We believe at Stream Financial that it is important for each individual to be empowered to make the best possible decisions that they can.
If you were to pass away without having updated your Will to reflect your intentions, your children, family members, spouse or partner may not receive the protection you would have desired.
Read more

→
In recent times in society, there has never been a greater emphasis on our health and wellbeing. However, there is a crucial element that is often overlooked – financial wellbeing.
Read more

→
Forget about location, location, location being the key to a good investment outcome. For now, let's think of the most important ingredient as being regular, regular, regular!
Read more

→